A couple weeks ago, I ran into a friend from church Tammy. She was telling me about her new venture on Etsy Spirals and Spice jewelry. I asked her if she would be interested in letting me do a review for her on my blog and she agreed. When I went to review her Etsy store, I was blown away by the work she does! I just thought it would be some simple beaded jewelry but I was wrong!
Spirals and Spice is hand crafted wire wrap jewelry using various stones. Her wire wrap rings are stunning and truly unique. She uses gold and sterling silver wire, wrapping it in a unique form to create a stunning setting for gemstones.
She has a large collection of rings, necklaces and earrings. I love these sea glass opal earrings in her bridal collection. They are gorgeous with the intricate and delicate spirals.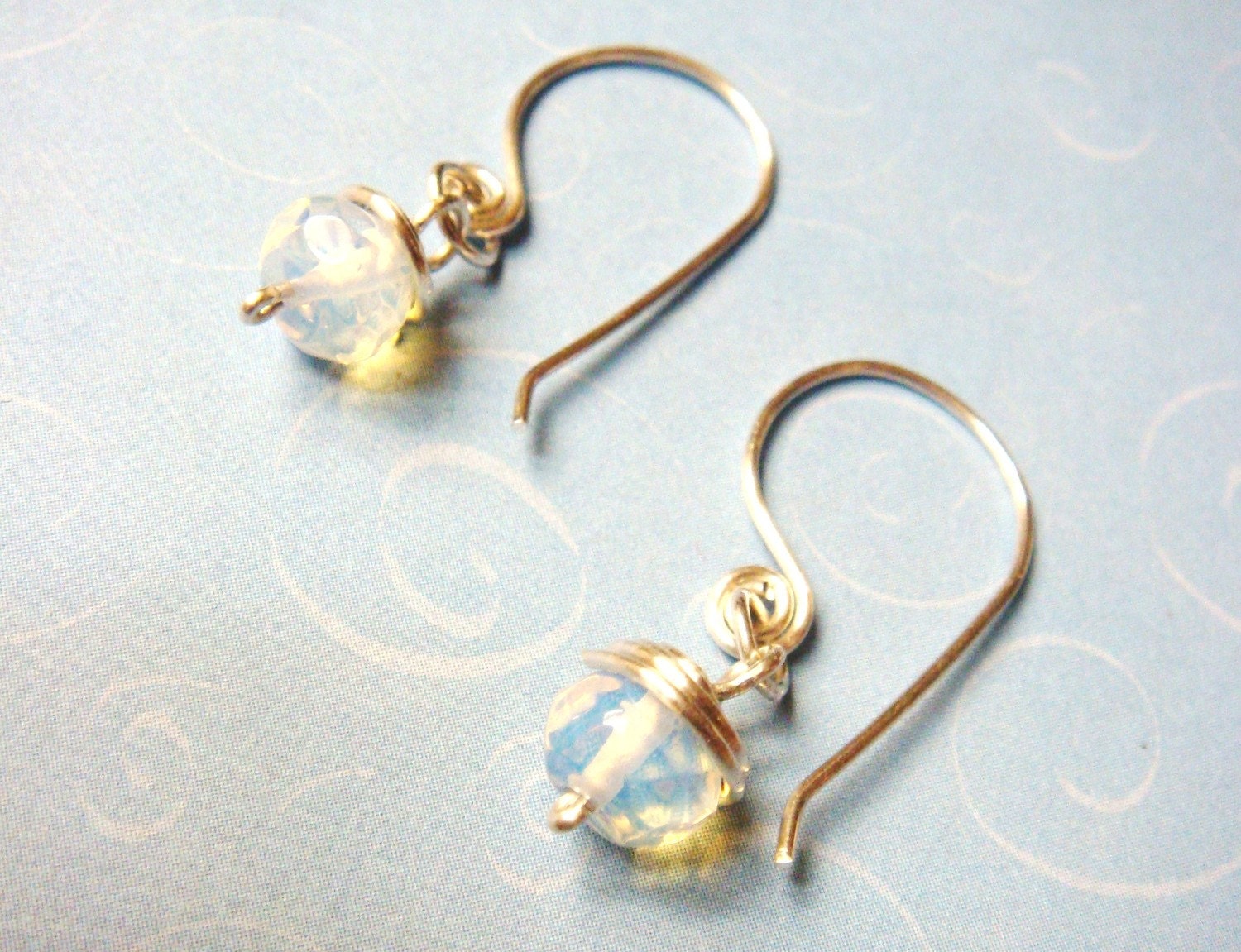 I am always looking for great gift ideas for my friends. These would make great Christmas or birthday gifts. Tammy also does large orders for bridal parties.
Tammy is going to be at the Exeter Fall Festival locally this weekend from 7 a.m to 5 p.m., the details can be found on
this website
She is working to make Spirals and Spice a success. She is a hard working mom and a lovely person.
Tammy offered to make a piece of jewelry for me as a thank you for writing the blog. Since I never do blogs for that reason, I asked her if she would be willing to do a giveaway for my readers. She agreed quickly and pulled out all the stops. She sent me the pictures yesterday and I was blown away!
Tammy is giving a
Light Blue Swarovski Crystal and Blue Topaz Necklace in Sterling Silver
to one lucky Just Jules reader.
To win, simply leave a comment on this post. For a second entry like Spirals and Spice on Facebook. For a third entry follower her on Twitter. The contest will run until next Tuesday when a winner will be selected by a random number generator.